Rare language fact file: Seke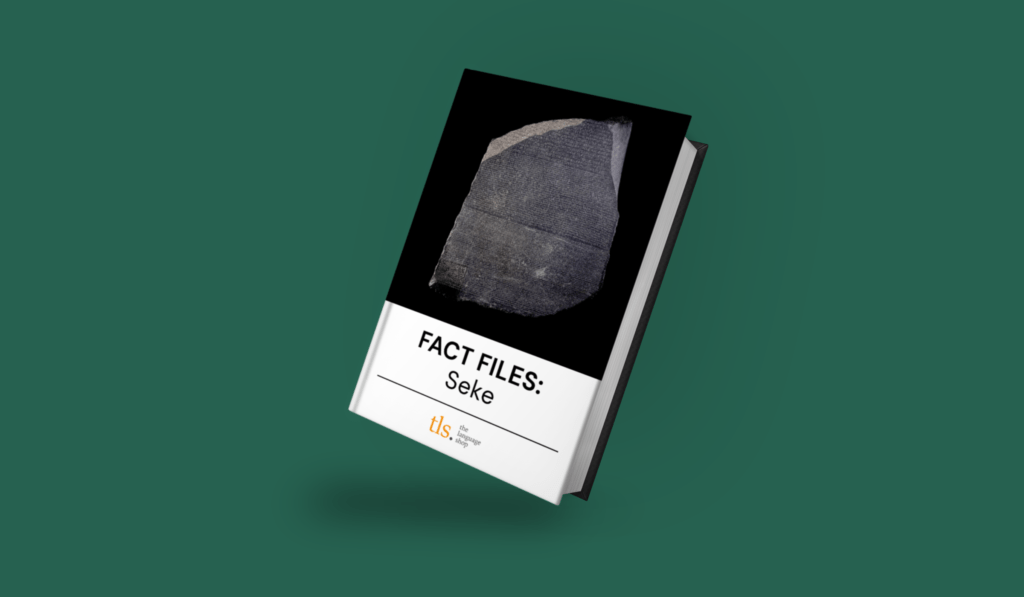 Here at The Language Shop we like to shine a light on some of the rarer languages spoken across the world, many of which have long and fascinating histories. This month we take a closer look at Seke.
Fact file
Native to: Mustang, Nepal
Number of native speakers: Approximately 700.
Spoken by: Inhabitants of five villages: Chuksang, Chaile, Gyakar, Tangbe, and Tetang – and approximately 100 people in Brooklyn, NYC!
Learn some U'wa:  'Ca garawa mu' translates as 'that's good', which can be used in lots of different contexts!
Interesting facts:
'Seke' means 'golden language' and the region in Nepal it is from, Mustang, means 'plain of aspiration' in Tibetan languages.
As with many endangered languages, Seke is dying out because young people in the area are educated in Nepali or Hindi, and TV is mainly in Hindi. In addition to this, Nepali is considered crucial for making progress in education or the jobs market, so speaking Seke is not generally encouraged.
Seke's fortunes have been revived a little by a movement in Nepal to preserve it, and by the thriving community of diasporic Seke speakers in Brooklyn, New York. Of the 100 speakers there, approximately half live in the same building! This unusual enclave has brought the Seke language some attention, and the Endangered Language Alliance is working with one of the older inhabitants to produce a Seke dictionary.
The Language Shop provides support in any language you may need, including many of the rarer ones. Get in touch with us to find out more.
Keep up to date with all our latest news here and on social media  – we are on Facebook, Twitter and LinkedIn.