Celebrations around the world: Lohri, 13th January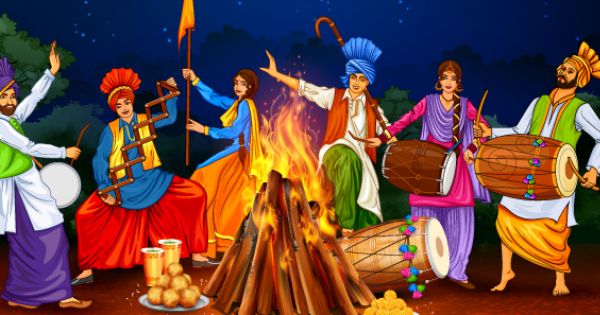 TLS delves deeper into the festivals and events celebrated by different cultures around the world. This month we look at Lohri, which takes place on 13th January..
What: Lohri is a celebration honouring Agni, the god of fire, which marks the winter solstice and gives thanks for the harvest, which is just beginning to come to fruition in January. Festivities take place during the month of Paush or Magh, so the date is not fixed in the Gregorian (western) calendar and changes each year.
Where: Lohri is celebrated mainly in the Punjab and Haryana regions of India, however the Indian diaspora hold celebrations across the world.
Why: As well as giving thanks for the harvest, Lohri celebrations often also refence a folk hero. In 16th century Punjab, there was a Rajput peasant called Dulla Bhattiwala. He came from a long line of rebels against Mughal rule and was similarly inclined. Bhattiwala would save girls who had been sold into slavery, often marrying them off and paying the dowry himself. He is sometimes called the Robin Hood of Punjab! His name is celebrated in a traditional Punjabi song that is performed during Lohri.
How: The centre of Lohri celebrations is the bonfire, around which people dance and sing special songs. Families exchange gifts and sweets, and eat makki ki roti (corn based roti) and sarson ka saag (spinach, mustard leaves and fenugreek cooked together).
Are you celebrating Lohri? Please get in touch and tell us all about it by emailing nicole.kershaw@newham.gov.uk.
Keep up to date with all our latest news here and on social media  – we are on Facebook, Twitter and LinkedIn.